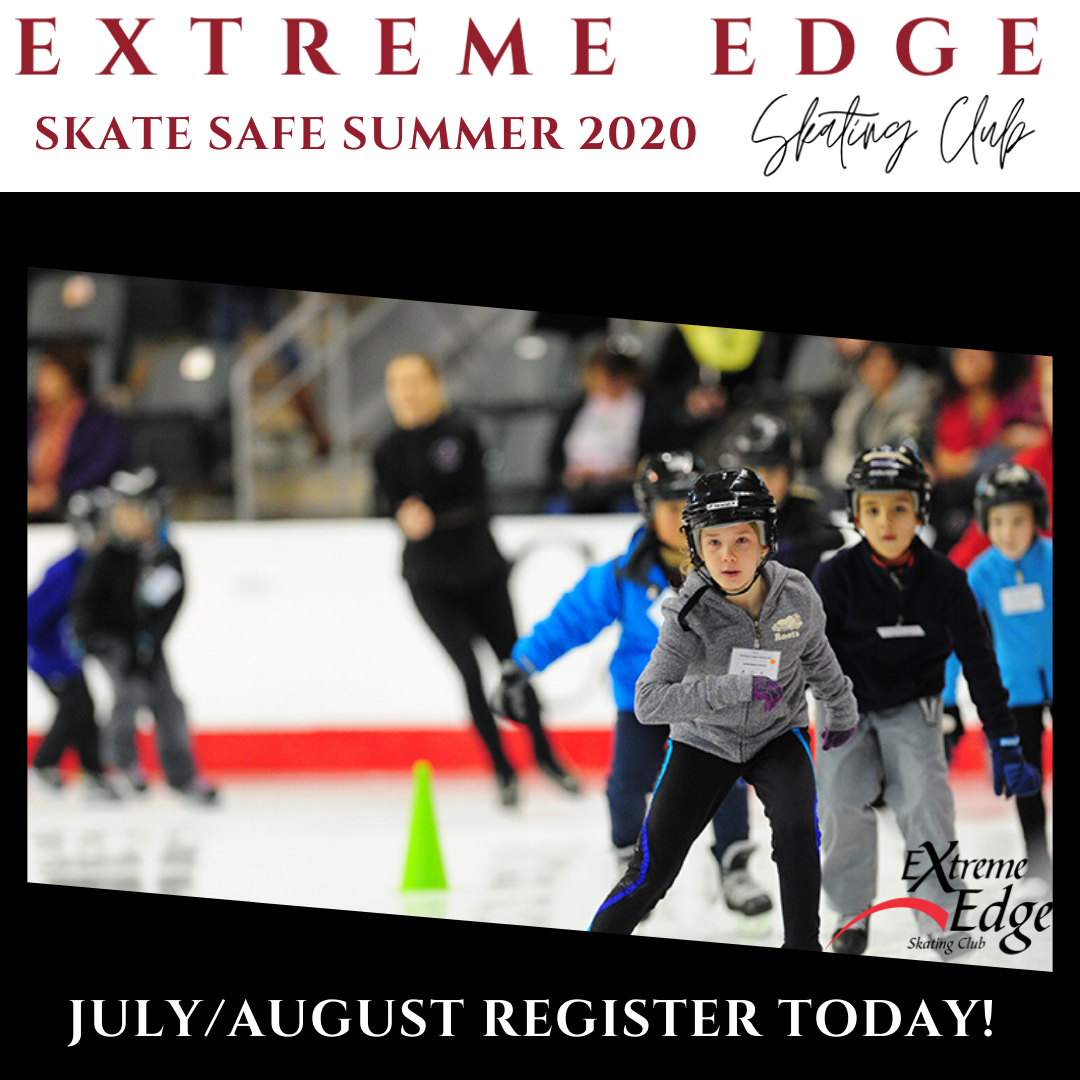 Extreme Edge Members,
We hope you, and your family, are managing this challenging time. Safety is our first priority as we caution our enthusiasm to provide a healthy environment for our young skaters, athletes and staff.
Covid-19 Safety Procedures and Protocols:

Group Skating Lessons:
Weekly Summer Camps - available until August 13
(Prorated class fees for mid-session sign up.)
PREREQUISITE: Some skating experience required. We are not taking beginner skaters at this time as Physical Distancing between coaches and skaters will be followed. For children 4 years of age & older.
Coaches will wear masks while conducting class.

All participants and their parents/guardians are required to wear masks in all common areas (lobby), when entering and exiting the building.

All spectators are expected to practice social distancing in the stands.

Limit 1 spectator / skater. No siblings allowed.
Click below for class schedules:
Group Skating Lessons Summer Brochure.pdf
Register Online:
Registration is ongoing until classes have filled. Pro-rated fees available. Click "Registration" tab at top of this page and create a family account. Add skaters as participants, then select your class.
---
Advanced Figure Skating:
Skating schedules, and fee structure can be found below. We request that everyone complete their registration through our website to help reduce covid-19 transfer.
Registration:
Online with Visa/Mastercard

Full Summer Program

Weekly Camps
Figure Skating Schedules:
Summer Fee Structure.pdf (Updated June 28)
Skate Canada's Covid-19 Responce